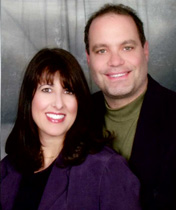 Carmana Designs...where creativity and commitment to quality combine to create the finest custom cabinetry, kitchens and interior furnishings.
Carmana Designs, Ltd. was founded by the husband and wife team of Carmen and Anna Maria Vona in 1981 with a passionate commitment for doing things the right way. The name is actually an incorporation of the first two names of Carmen and Anna Maria, thus Carmana.
Carmen, both a versatile designer and cabinetmaker, has won several national awards for high-end custom kitchens. Anna Maria is an interior designer as well, and puts the finishing touches on Carmen's masterpieces.